Bom Dia Brasil! HootSuite Releases in Portuguese
This spring, the Owls are flying south as HootSuite releases Portuguese web and mobile versions of the leading social media dashboard plus an Orkut integration. To celebrate this, we've written this post in both English and Portuguese.
See the Portuguese version here. Clique aqui para ler em português.

Owly has graduated from a course in Portuguese, bought the perfect carnival outfit and watched countless hours of soccer to prepare for launching in Brasil.  So, we are pleased to announce the HootSuite Dashboard in Brasilian Portuguese.
Along with the new Portuguese web dashboard, we also updated and released fully-translated versions of HootSuite for iPhone / iPad, Android and BlackBerry.
Among the dozens of practical tools, HootSuite allows you to schedule your posts, save drafts, manage multiple accounts, and measure the success of your social media powered campaigns.
Orkut Integration Coming Soon
Localization means more than just translation. With this in mind, we asked Brasilians where and how they hang out on the social web. The overwhelming consensus? Orkut, which will be integrated in the HootSuite App Directory.
It's almost ready to go (still needs a bit of polish)! Sign up and be the first to know when it's integrated:

Register For Orkut
Long before Google+, Wave or Buzz came Orkut… And it's wildy popular in Brasil with over 34 million visitors monthly! Orkut is a place to share "scraps" (think status updates and messages) and pictures amongst this social-savvy country. The social network also allows companies to set up communities to outreach to fans, giving them an outlet to share their thoughts.
We've joined in on the fun with a new community on Orkut where you can view discussion forums and loads of other information: Orkut HootSuite Brasil
Brasil, A Unique and Growing Market
Brasil is on a roll! Not only is Brasil hosting the 2014 World Cup and 2016 Olympics, but Brasil was revealed as the 2nd biggest Twitter market and the world's 6th biggest economy.
With over 40 million mobile phones in Brasil, social networking fever isn't only limited to computers. 6.8 million of these are also equipped with 3G Internet connections.
HootUp in São Paulo
We're proud to be in on the Carnival fun and are celebrating Brasil with a HootUp in São Paulo a week after the festivities on Feb 28th at 7PM at MyJobSpace. Be sure to attend to win special treats, including 2 new Owl stickers special made to celebrate Brasil's two most famous things – Football and Carnival.
Sign up at: HootUp – Let's meet in São Paulo, Brasil
Can't make this HootUp? Learn how to organize a fun meet-up in your city starting with this HootUp Guide in Portuguese.
Special Obrigado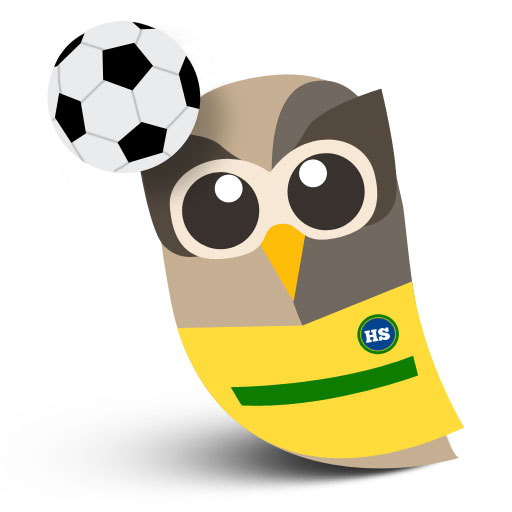 As we've worked to learn about the Brasilian audience, we've enjoyed help from some true Owls. Special thanks to the contributors to the crowdsourced translation project and HootUp: Alvaro Beckerig, Hugo de Melo (@hdm), Leonardo Muniz, Mayra Paiva (@MayraPaiva), Matheus (@Matheuselemesmo), Thiago Leite (@thiago_leite) and Maria Carolina (@mariacarol).
No matter where you are, stay connected and on top of your social world. Now that HootSuite has arrived in Brasil, you can enjoy an efficient and practical way to manage your media on the web or on the go with all your favorite networks in one dashboard.
Sign up now at www.hootsuite.com and join the revolution!
Wise owls stay current with the news via @HootSuite_BR – use this profile to get the latest news, share your thoughts, learn handy HootTips, and even contribute your favorite owl photos!
NOTE: After asking locals, we chose to use the traditional spelling of "Brasil" rather than the common English variation of "Brazil."

Bom Dia Brasil! HootSuite Lança Aplicativo em Português
E as corujas voam rumo ao sul com o lançamento do painel líder no gerenciamento de mídias sociais, HootSuite em português, para web e dispositivos móveis, além de integração com Orkut.
Após finalizar seu curso de português, arrumar uma fantasia para o carnaval e ficar fera no futebol a coruja está pronta para criar seu ninho no Brasil, por isso é com muito prazer que anunciamos o Painel HootSuite em português.
E não é só a versão web que vem com tudo. Em versão definitiva, lançamos HootSuite para iPhone / iPad, Android e BlackBerry, todos em português.
O Painel HootSuite permite a você agendar suas publicações para quando for conveniente, assim como salvar rascunhos de mensagens padrões, gerenciamento múltiplo de contas, além de poder medir o sucesso de suas campanhas nas redes sociais.
Integração com Orkut (em breve!)
Localização é mais do que uma simples tradução. Com isso em mente, nós perguntamos aos brasileiros onde e como eles gostariam de interagir nas redes sociais. O que mais escutamos foi, Orkut! Sendo assim, decidimos integrar o Orkut ao Diretório de Aplicativos HootSuite.
O aplicativo está quase pronto (só precisando de um polimento final), mas registre-se hoje mesmo para ser um dos primeiros a saber quando a novidade for lançada. Para se registrar, clique no link a seguir:

Registre-se para anúncio do Orkut
Muito antes do Google+, Wave ou Buzz, veio o Orkut… Rede esta com mais de 34 milhões de visitantes ao mês no Brasil. Orkut é um lugar para compartilhar os famosos scraps e fotos, pelos quatro cantos desse país tão fissurado pelas mídias sociais. O Orkut também permite a empresas criarem comunidades para atingirem seus fãs e estabelecer um meio de comunicação com os mesmos.
E nós já estamos no Orkut, com a comunidade HootSuite Brasil. Visite para fóruns de discussões e mais informações!
Pra Cima Deles Brasil
O Brasil está com tudo no cenário internacional – não somente como o anfitrião da Copa de 2014 e das Olimpíadas de 2016, mas também foi apontado recentemente como o 2º maior país do Twitter e a 6ª maior economia mundial. Não é brinquedo, não!
E a febre das redes sociais não se limita somente à tela dos computadores. De acordo com a Anatel, são 40 milhões de celulares no Brasil, sendo que 6,8 milhões desses celulares são equipados com tecnologia 3G para rápida transmissão de dados.
É Hora de Festejar
Nós também temos prazer em anunciar e celebrar o Brasil com o HootUp São Paulo, no dia 28 de fevereiro às 19 horas, no MyJobSpace que com certeza será o primeiro de muitos. Faça seu registro em: http://www.meetup.com/hootup/Sao-Paulo-BR/197451/ e ganhe nosso HootKit, que vem com os dois novos adesivos da coruja, feitos especialmente para celebrar duas das maiores paixões nacionais: Futebol e Carnaval.
Perdeu este HootUp? Saiba mais com nosso guia de HootUp em português e até mesmo faça um em sua cidade.
Agradecimentos Especiais
Trabalhamos arduamente para traduzir milhares de palavras e entender o que o brasileiro quer. E este trabalho não seria completo sem a ajuda de nossas corujas. Gostaríamos de agradecer especialmente a organizadora do primeiro HootUp no Brasil, Maria Carolina (@mariacarol), assim como nosso time de corujas tradutoras que doaram uma parte preciosa de seu tempo ao Translation Project, são elas: Alvaro Beckerig, Hugo de Melo (@hdm), Leonardo Muniz, Mayra Paiva (@MayraPaiva), Matheus (@Matheuselemesmo) e Thiago Leite (@thiago_leite).
Não importa onde esteja, o brasileiro quer se manter conectado e estar a par de tudo o que acontece e é por isso que chegamos com tudo no Brasil, para proporcionar a você um serviço mais prático e eficiente no gerenciamento de suas mídias, na web e em plataformas móveis, integrando todas as suas redes num só painel.
Acesse www.hootsuite.com e faça parte dessa revolução!
As corujas mais espertas ficam atualizadas através do nosso canal especial no Twitter, o @HootSuite_BR – use este perfil para saber das últimas da coruja, assim como compartilhar seus pensamentos, aprender com as HootTips e até mesmo compartilhar fotos!
Obs.: Nos posts em inglês, adotamos Brasil com "s" como mais uma forma de carinho a você, usuário brasileiro.
The post Bom Dia Brasil! ~ HootSuite Releases Portuguese Dashboard appeared first on Hootsuite Social Media Management.